What to Expect
On Your Well Pet Visit
Well pet annual checkups for dogs generally include a heartworm test (which just takes 3 drops of blood), a fecal exam for intestinal parasites (you can bring a fresh stool sample with you or we can collect one), a complete physical examination and vaccinations deemed appropriate for your dog. Well pet annual checkups for cats include a physical examination and recommended vaccinations. Bloodwork may also be recommended for senior pets.

Most well pet visits take 15-20 minutes, and heartworm and fecal results are available within 10 minutes of collection.

Before your well pet visit you may want to review your supply of heartworm and flea medications, and any other medications your pet takes regularly, so we can refill those if needed at your visit.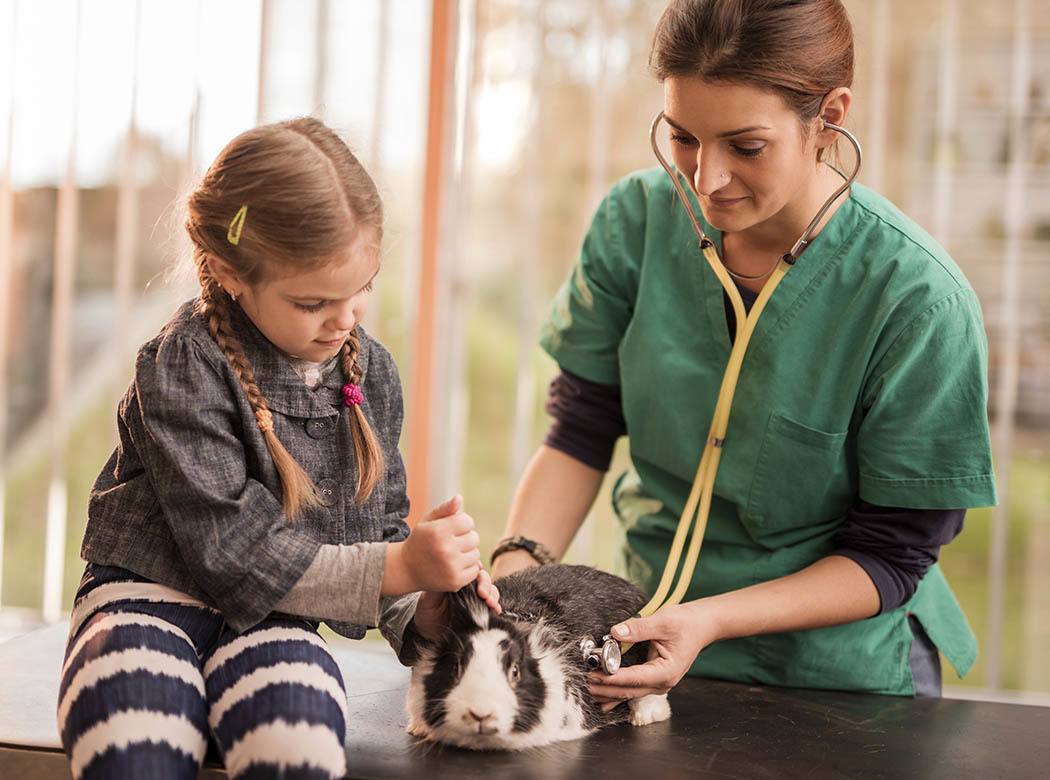 On Your Sick Pet Visit
After examining your pet, the veterinarian will recommend appropriate diagnostic testing, such as bloodwork or radiographs (x-rays). Some of these tests can be done immediately (such as x-rays), while others, such as bloodwork, may take several hours to receive results. The veterinarian will discuss with you whether they recommend your pet be hospitalized or sent home for outpatient treatment.

Most sick pet visits take 30-45 minutes.
On Your Referral Visit
If you are being referred to us from another veterinarian, please bring any records of previous tests and treatments that have been performed, or ask your veterinarian to fax or email us these records.
Your pet and your previous records will be examined, and we will make next step recommendations, which may be anything from additional medications to surgery. We may need to repeat some testing your veterinarian has already done, especially if several days have elapsed between when those tests were performed and when we are seeing your pet.
Referral pet visits may take anywhere from 30 minutes to several hours.
Depending on our diagnostic and treatment plans, we may recommend you wait in town, or we may recommend that you return home while we care for your pet. If you are waiting in town, we are happy to provide directions and recommendations for things to do while you wait. We understand that traveling with your pet can be difficult, and will endeavor to get you and your pet back home as soon as we can.
After your visit we will send your veterinarian a copy of our findings and results of any diagnostic tests that were performed.